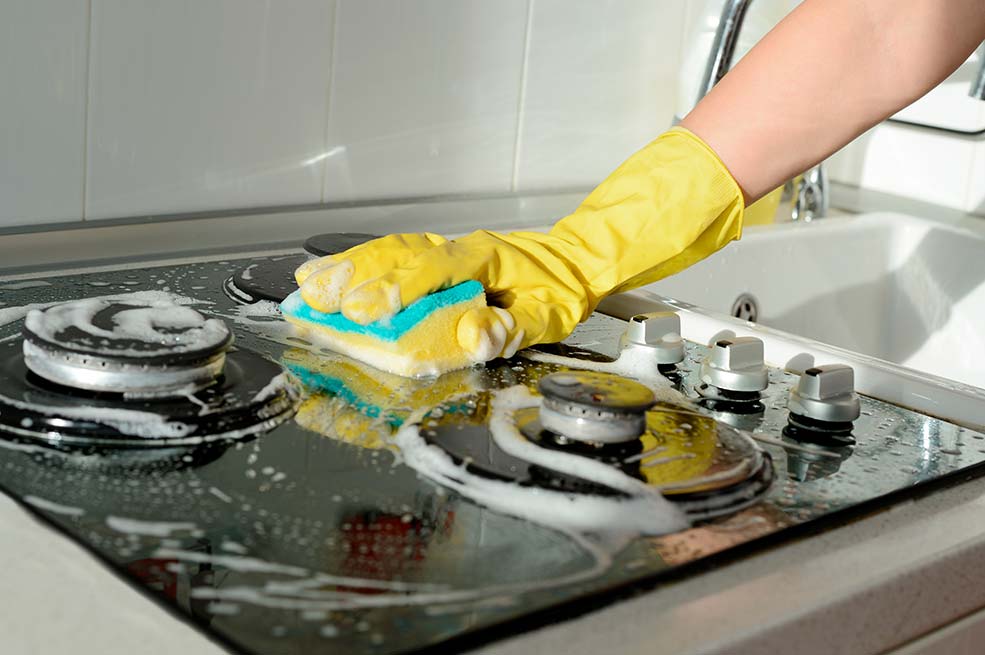 The kitchen is where casual wine and conversations happen, the place where the food your family and friends enjoy together is prepared, this is a place that needs to be not only clean, but disinfected. The kitchen sink is actually the place in the house with the highest concentration of bacteria, we know that and we'll make sure once we left it's clean as new.
When you enter your kitchen at the end of the day, you want to be greeted with a tidy space. Allow us to keep your kitchen looking spotless so you can enjoy your meals to the fullest.
Our deep cleaning takes the hassle out of your daily schedule so you have more free time. We'll clean every corner of your kitchen with detailed and professional service.
Enjoy cleaning services throughout D.C. and Virginia. Our kitchen housekeeping services take care of:
- Blinds and window ledges
- Kitchen cabinets (outside)
- Clean stove top & stove fan
- Clean microwave
- Clean countertops
- Clean large electronic appliances
- Scrub & clean sinks
- Polish all stainless steel surfaces
- Empty trash can
- Vacuum and mop kitchen floors & rug
- Clean entrance glass door
For a small additional fee, we'll also do:
- Fridge cleaning
- Oven cleaning